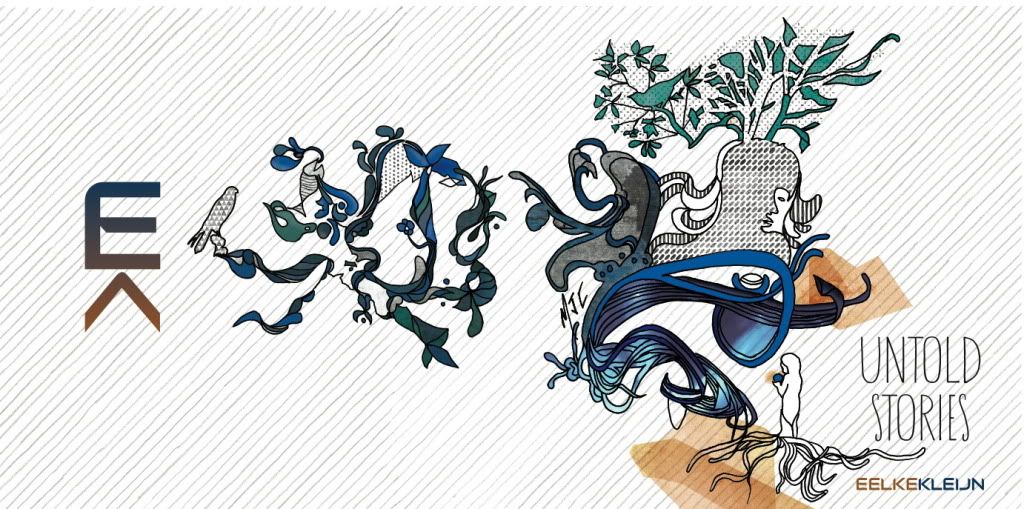 EELKE KLEIJN RELEASES SECOND ALBUM 'UNTOLD STORIES' ON THE REVERED MANUAL MUSIC LABEL
Rotterdam-based Eelke Kleijn is without any doubt one of the brightest stars on the house firmament these days. After having seen his debut album Naturally Artificial getting a release on Global Underground (and a myriad of chart-topping EPs and remixes), Eelke now returns with his second LP Untold Stories, a spectacular tour de force on which the young producer shows both his incredible skills as his rich taste in the broad field of electronic music.
Untold Stories will be released on Paul Hazendonk's respected Manual Music, a label with an unmistakable talent for recognizing creativity and forward-thinking music. The concept behind the album is at least as intriguing as its content: Untold Stories has been written and produced as a single flow of constant dynamics, with tracks merely being chapters in a pulsating, flowing and shape shifting whirlwind of electronic genres. The result is an astonishing and highly inventive piece of cinematic brilliance on which Eelke once more redefines his own sound, whilst also reconfirming his status as one of the most creative and versatile artists in the game.
Tracks such as the hauntingly mesmerizing Violintermezzo and the sizzling Arpeggiator Stories open the album in a very mellow and warm way, after which Eelke introduces a variety of stunning, more rhythmic material such as Nu Gaat Het Los and the spacey and highly emotive Theme For Spliffy. Eelke's music has even caught the attention of NIKE, who used the track Harpy for their global "V For Victory" campaign. The result is a an astonishing, and inventive take on electronic music in the broadest sense of the word, the album itself blossoming into a flow of pulsating synth waves, distinguished melodies and next level club cuts with evergreen allure. An impressive tour de force by one of the most inspiring producers of his generation.
UNTOLD STORIES TRACKLISTING:
01. Ortni
02. Violintermezzo
03. Arpeggiator Stories
04. Arpeggiator Stories Continued
05. Harpy
06. The Lone Ranger
07. Nu Gaat Het Los
08. Sad But No
09. Theme For Nosey
10. Gevoelsplaat
11. Theme For Spliffy
12. Compact ft. Nick Hogendoorn
13. Survival Of The Fattest
14. Flavour Saver
15. Will I Love ft. Niels Geuzebroek
16. Bend It Like Bender
Untold Stories is out now
http://www.eelkekleijn.nl
http://www.manual-music.com/
http://www.epiqurus.com